It's been a couple of months since the fire, and we are now living in a temporary house while our home gets rebuilt.  Here's what the new listening room looks like: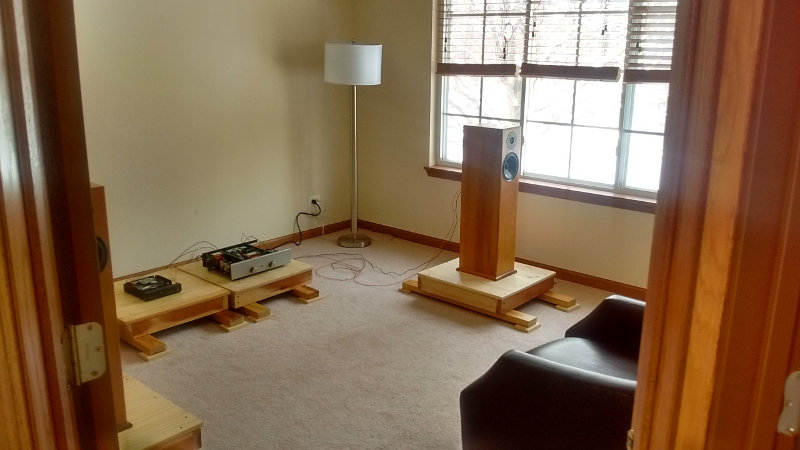 I'm using my 60's on some nice platforms that Michael sent me, with the Audolici and the Magnavox.  My first Audolici was damaged in the fire, but I bought Michael's extra one with the silver faceplate. Mostly because I just don't want to be without one.  
I have to say that I am love, love, loving the Audolici.  Being able to tune recordings in with it has really changed my whole relationship with music and tuning.  It seems like no matter what the album, if I spend some time getting the blocks right, I am rewarded with great music.  Last night was a good example.  Michael picked out some music for me when we were at the second hand store in Las Vegas and I had mostly forgotten about it, until I saw a CD I didn't recognize in the pile I rescued from the old house.  The album was 'Aha Shake Heartbreak' by  Kings Of Leon.  I had never heard of them but thought it might be a good exercise in tuning to put on a completely strange piece of music and see what I could do with it.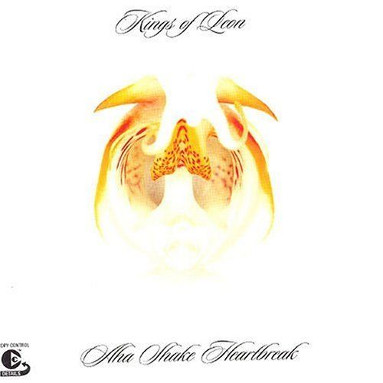 Well, I didn't like it.  It sounded like some kind of punk band with the vocals in a language I couldn't understand.  I left it on repeat and went downstairs to do some cooking.  I came back an hour later and took a stab at tuning it in.  Wow!  What a difference!  Now I could hear the beauty of the instruments, and the vocals, while still unintelligible, now seemed whimsical rather than annoying.  I sat down and ended up listening all the way through.  

For a second act, I pulled out a more familiar piece of music, Soul Hits Of The 70s, volume 13.  
Again, it took 10 or 15 minutes to tune it in, but the results were gorgeous.  I listened all the way through and then some, in a very relaxed state.  Even songs that I used to fast forward through were musically involving in this well-tuned system.  I'm looking forward to seeing what I can tune in tonight.